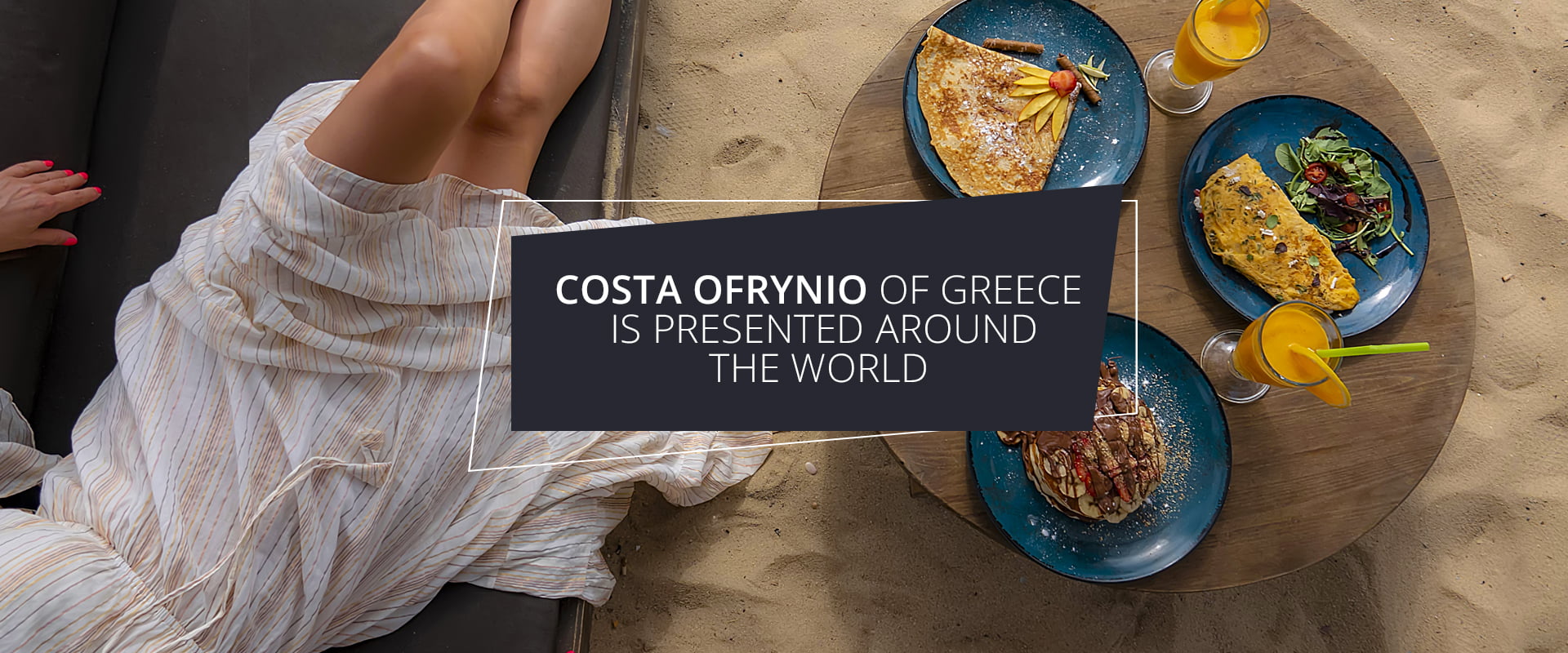 Scroll Mouse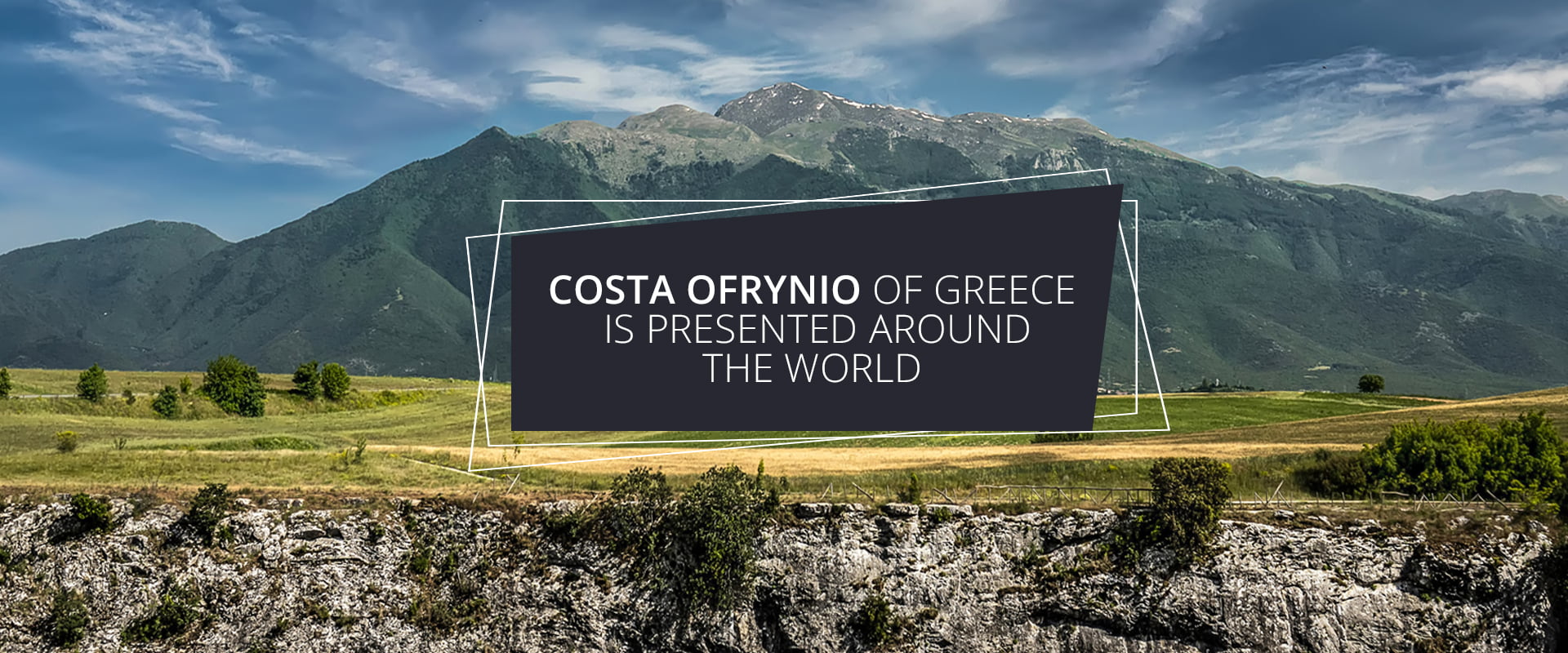 Scroll Mouse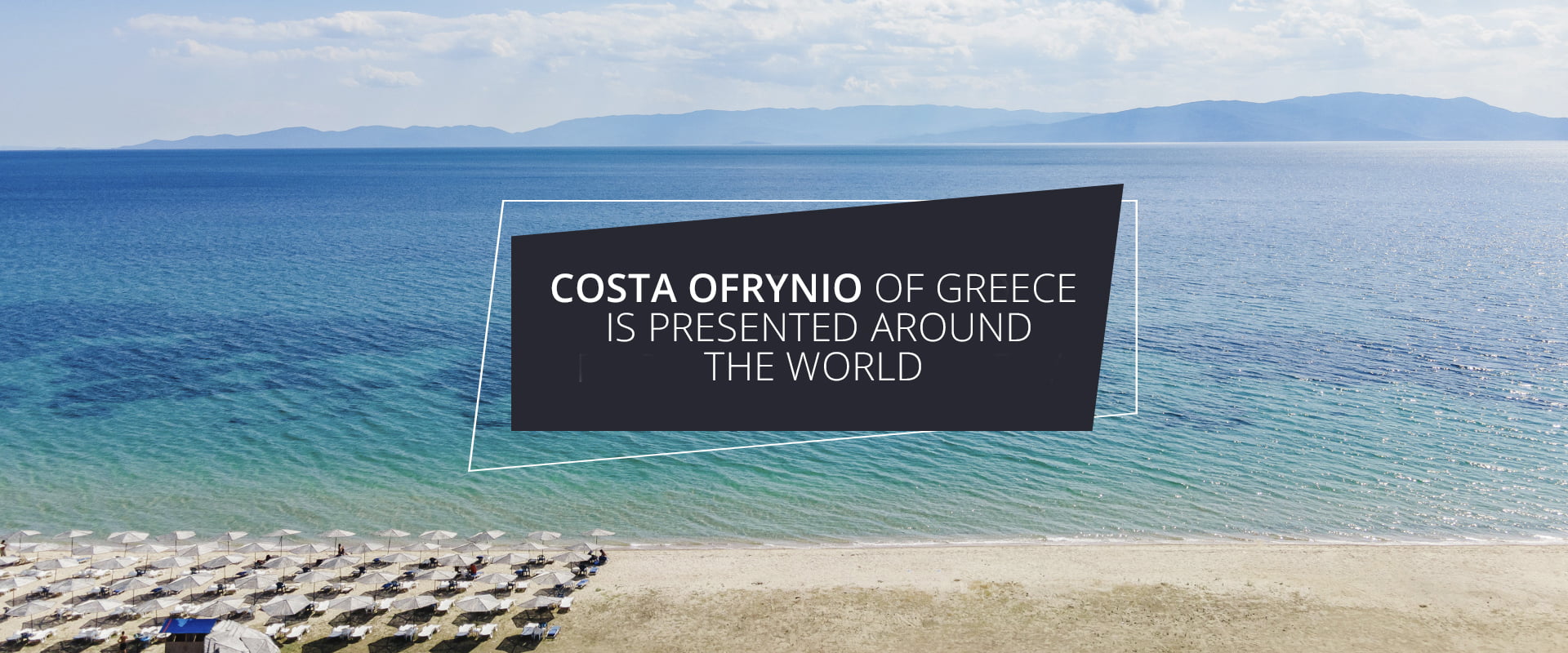 Scroll Mouse
Paralia Ofryniou is changing…
Costa Ofrynio of Greece is presented around the world!
Paralia Ofryniou (the famous and beloved Touzla) enters a new era full of modern challenges. Its unique beauties, rare attractions and incredible "secrets" are now presented in a huge tourism campaign, designed, developed and started by Kourtidis Group.
The name, on which the entire development of the campaign was based, is "Costa Ofrynio", which was evaluated as the most accurate translation of Paralia Ofryniou, with its endless and beautiful coastline. Of course, the nickname "Touzla", by which the area is known in Greece, exists as a subtitle in the new logo.
The Destination
The 47 minutes are the last ones you will need to count from Thessaloniki, until you reach Costa Ofrynio (the well known Touzla). Afterwards, time stands still. The clock here is ticking in different rhythms.
​The minute-hand indicates serenity, the hour-hand indicates relaxation and every single second is a unique experience. Only a "breath" away from the four big cities of Macedonia, Costa Ofrynio can offer many… "breaths" of relaxation.
The quiet rhythms of life, in combination with the interesting activities that are proposed, are mixed harmonically, offering unforgettable moments. See the sunrise and take a morning bath at the best time of the day. Have your breakfast overlooking the sea and then enjoy your coffee in a cool place. Swim in the turquoise waters and read a book lying on the white sand.
In Costa Ofrynio you can find choices for all the family…..
Summer Tourism

Cultural Tourism

Gastronomic Tourism

Religious Tourism

Spa Tourism (thermal tourism)

Wine Tourism

Alternative Tourism

Family Tourism

Senior Tourism

Activities Tourism (fishing, cycling, horse riding, diving etc)
Costa Ofrynio is very proud of ….
– its products
– its visitors
– its residents
– its gastronomy
– its history
– its natural beauty
– its tranquility