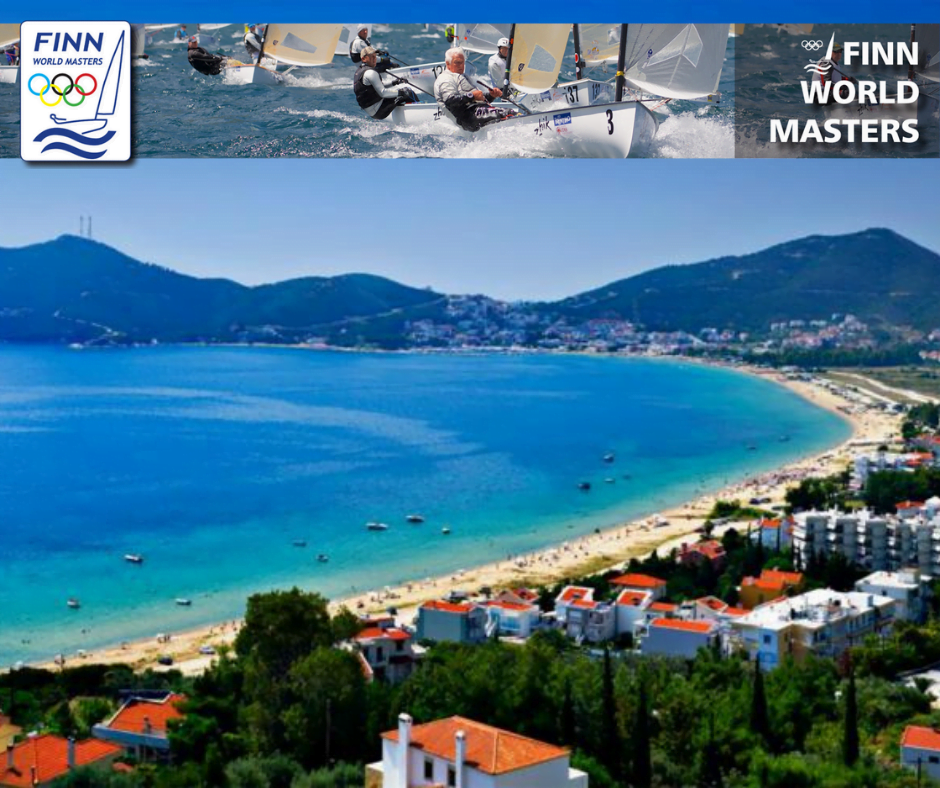 Kavala-Iraklitsa bidding to host the 2023 Finn World Masters
Those Finn Masters who went to Kavala in 2015 will remember an amazing week of sailing, hospitality and Greek food and wine. And we are delighted to announce that Kavala is bidding again, to host the Finn World Masters in 2023.
The proposed venue this time is the Sailing Club of Kavala M.P., located 12 km west of the town of Kavala. The sandy beaches of Nea Iraklitsa are a major summer tourist destination in Northern Greece.
Nea Iraklitsa belongs to the Municipality of Paggaion and combines the sea and the beauty of Mount "Paggaion" (or "Pageo"). It is undoubtedly one of the most picturesque tourist resorts in the region of Kavala.
The whole municipality is named after the nearby Mount Pageo, famous since antiquity for its gold mines, successfully run by King Philip II of Macedonia, father of Alexander the Great. The fertile land of the Pageo region plains has a long tradition in olive tree and grape growing, with Bibline Wine of Pageo being a wine of exceptional quality since Hesiod's times.
Launching will be from the beach, which can easily handle more than 400 Finns. There is space for campers and ample accommodation in the town. The area was voted in Airbnb, as one of the 10 places worldwide in growth rate in apartments and rooms for 2019. Apart from apartments and rooms there are also hotels 5-minutes from the venue. The prices, especially in May, are very reasonable.
You can read more about the bid and the area, with many more photos, in the presentation here with  several videos below, including a fly-past of the race area, the venue and the beaches, below.
This is the first bid received for 2023. Any further bids must be received by February 1, 2021 and a vote will be take at the 2021 Annual Masters Meeting in Medemblik.
https://finnworldmaster.com/latest-news/item/724-kavala-iraklitsa-bidding-to-host-the-2023-finn-world-masters